Multitool wrist gear 7 usd.(not include shipping)
Features
Whistle
Compass
Thermometer
Cross screwdriver x 2
Straight screwdriver x 2
Hexagonal wrench 5mm.
Mini Sawtooth
Mini file
Mini fire stone
Mini Bottle Openner
Paracord rope

Dimension
3.5 cm.width / 6.5 cm.length (only equipment)
23cm.length total equipment with Paracord rope (wrist around)

* All photos ... Click on the picture of the product you want to Zoom in..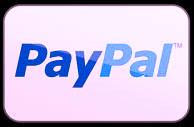 Paypal Available