.............contact us.... ............................ ไทย .... Eng
Kabuto Katana Black set (KAS)
Suitable for Display on shop or Car console , gift for executives, relatives, elders, supervisors, or blessing on the occasion of opening a store opening. For prosperity, prosperity, break through obstacles ... like a samurai warrior who will not give up.
Scale around 1:4 size
Helmet(Kabuto) matt gold color , size around 7.5cm.(3inch) Width x 6.25cm.(2.5inch) Height x 6.25cm.(2.5inch) Depth
sword(Katana) 17.5cm.(7 inch) length
Total dimensions when assembled as a kit 17.5cm.(7inch)Width x 15cm.(4.5inch)Height x 15cm.(4.5inch)Depth
Bandle with the base and black fabric pad as shown.
Kabuto Katana Black set (KAS) prices 63usd.(do not include shipping.. please contact us for estimate)
Kabuto Katana Black set (KAS) Clip on Youtube ... click here
* All photos ... Click on the picture of the product you want to Zoom in.

Kabuto Katana Black (KAS) with Glass box real wood rim
prices 63usd.(do not include shipping.. please contact us for estimate)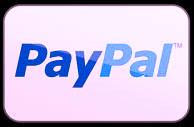 Paypal Available
#Samurai #figure #โมเดล #หุ่น #นักรบ #sengoku #shogun #ชุดเกราะ #armor
#ตุ๊กตา #Japan #katana #ญี่ปุ่น #ซามูไร #คาตานะ #warrior #nihon #edo
#bushi #ซามูไร #yoroi #kabuto #Traditional #crafts