Menpo
Menpo : Half face Samurai mask 38 usd.(not include shipping.)
See menpo youtube Review at : https://www.youtube.com/watch?v=Dku9mAwVmjo
Menpo is the Japanese Samurai warrior mask covered the half face from the nose down to the chin.
Main Purpose of Japanese Samurai warrior mask is protect the wearer's face in combat
And other great function is primarily symbolic and has the practical effect to scare the enemy
It often represent protective spirits,or demons more often fashioned
into a rather gruesome smile that literally emanates power

Our menpo is imitation mask ,made from Paper (Paper mache) light weight around 100 grams.
Flat black outer skin and flat dark red inner skin,and every holes are standard ancient Menpo position.
tighten to the wearer's head with a large Murasaki(purple)silk rope tie.
Dimension : nose down to the chin 16 cm.Hight X left ear to right ear 17 cm.Width ( See picture ,please )
Price 38 usd.
* All photos ... Click on the picture of the product you want to Zoom in..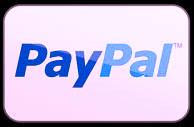 Paypal Available