SINGLE TASSEL White Fusa Size M (standard) 42 us$(Eco.ship 6us$)...... Kintsuna size M 38us$(Eco.ship 6us$)..... Fusa+Kintsuna set price 80 us$, free shipping
Total length 36 cm.(14inchs)
* All photos ... Click on the picture of the product you want to Zoom in..
Fusa ....since the beginning of the 1700's when the feudal lord of Kishiwada, Okabe Nagayasu
prayed to Shinto gods for an abundant harvest at Fushimi Inari-taisha in Kyoto. 
Every year in the middle of September (14th & 15th) is a large festival in Osaka called the Danjiri Matsuri.
Ancient Shinto Japanese traditional Beliefs Fusa have 2 parts... Knot and Tuft ... 
Knot ... like "Cloud" 
Tuft  ... Like "Rain"
2 things serve the agriculture heart of ancient shinto Japanese society.
Serve  the  farmers for Good HARVEST.
That believes "Good Harvest"..... bring about to wealth ...sure enough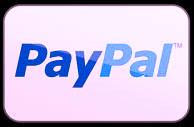 Paypal Available